Temple of Light Retreat - Healing journey for your soul
An inspiring, heart touching and life transforming retreat program on a most magical Caribbean island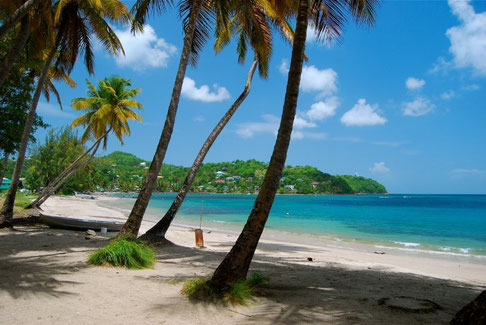 a gorgeous location
Our retreat location is the charming fishing village of Laborie. Located on a delightful sheltered bay on the south west corner of St Lucia. An untouched village, known island-wide for its friendly people and rich traditions. Conch shells still blow every day as the fishermen arrive with their fresh catch. A long sandy beach invites to swim, read, relax and connect to ourselves. You can wander along the village streets, sample the local cuisine from a variety of small restaurants, visit the century- old stone Catholic Church, taste crusty bread baked on wood-fired ovens or just sit at the market square in the shade of the almond tree and watch village life pass by.
a beautiful private Villa to stay
Enjoy a lovely decorated and spacious Villa with amazing view over the Caribbean ocean, your single room, free WiFi, private garden pool, scenic outdoor ocean view terrace for our awakening morning Yoga classes and a romantic atmosphere for our relaxing evening Meditation ceremonies.
Our Canadian host Jim will be delighted to have you as his guest.
Villa Sapphire House is a beautiful and well equipped villa with a large garden and beautifully sculpted pool.
The main house has 3 bedrooms, each with its own bathroom. 2 of the bedrooms have Queen size beds and the third has 2 single beds. All the bedrooms are air conditioned.
The main floor has a fully equipped kitchen and dining area, a large lounge with 2 seating areas with large panoramic windows opening onto the patio with 180 degree views of the Caribbean. On most days, Saint Vincent, the next Island in the chain, is clearly visible from the patio. The patio has loungers, a 6 place set of patio furniture, and a gas Barbecue.
There is a television and DVD player in the lounge and also a growing library of books and DVD's
Below the patio is an apartment usually reserved for the owners when they are on the island. On this level is the pool and a large patio area easily accessible from the main house by the internal staircase or the garden stairs.
Just across the road is a path leading to a small beach, ideal for bathing.
a magical retreat journey
Guided by the wisdom and energies of our old goddess and gods of Atlantis, we embark on a magical week of re-igniting the light in our hearts and empowering ourselves as the creator of our lives.
Through amazing spiritual teachings, heart touching meditations, inspiring and strengthening bodywork and amazing nature walks you are invited to explore your beautiful soul ...
many retreat highlights to enjoy
Daily inspiring spiritual teachings
Daily heart touching meditations
Daily strengthening yoga sessions
3 delicious, healthy and energizing meals / day from our passionate and loving nutrition advisor
(Organic, vegetarian, vegan, gluten free and raw options)
Caring and loving retreat team
5 min walking distance to a most beautiful sandy beach
10 min walking distance to a charming fishing village
Breaks for amazing nature walks, swimming, hiking, therapies, visiting villages, beaches
or enjoying the Caribbean / African culture
Small group retreat with the maximum of 6 participants in Saint Lucia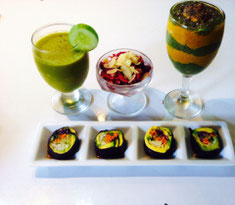 sample daily flow
Guests may arrive on Friday, December 1st (check in is 3pm) to relax and settle in. The international airport is only 15min drive away. We will open our Temple of Light Retreat program in the evening at 6pm. Our daily flow will begin on Saturday, December 2nd.
7am temple yoga rituals
8am healthy and delicious breakfast
9:30 – 11:30am sacred healer circle
12:30 pm healthy and delicious lunch
1:30pm – 5:30pm time for one on one sessions
time for yourself or group activities
6pm healthy and delicious dinner
7pm temple meditation ceremonies
please note;
2 full days I would like to combine some amazing nature sites in our sacred healer circle teachings.
Options and transportation are depending on the size of our group and your wishes.
All the retreat elements are optional and you are always free to explore and be to yourself.
I planned to explore with you following highlights in St. Lucia
Mont blanc view point
Treasure hides waterfall
Light house view point
White sandy beaches
Tet paul nature trail
New Jerusalem hot mineral pools
Piton view points
Moonlight volcano mud bath
Local fishing village evening
more breathtaking tours are available with our experiences local tour guide.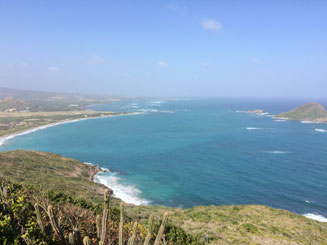 travel tip
I always recommended staying some extra time on the beautiful and magical island of Saint Lucia.
I will be happy in assisting you for additional arrangements. A complete travel kit with all important informations will be sent to you
upon registration.
includes
Daily guided morning Yoga and evening Meditation sessions, 60min
Daily sacred healer circle, ca. 1,5- 2h
One customized treatment Angels` Touch, 90min
Customized spiritual gift and chakra healing skript
8 nights Villa stay (single room) with amazing view over the Caribbean ocean and free WiFi access, use of private pool
3 delicious, healthy and energizing meals / day
Unlimited water, tea or coffee service
does not include
Airfares, travel insurance, extras
Airport transfer (the international airport is only 15min away, max. US$ 20)
Tours and Excursions
Drinks
Additonal Spa packages and treatments
cost split
retreat program 7 days                     US$ 88 per day
Villa 8 nights                                         US$ 65 per day
all inclusive meals 8 days                  US$ 70 per day
Total                                                      US$ 1696